WELCOME TO THE LUX SERIES WIKI
The Lux Series Wiki is dedicated to Jennifer L. Armentrout's franchise, Lux Universe!.
Warning! Please be advised that this wiki contains major spoilers! Read at your own risk!
We currently have 111 articles.
Know anything about the books? Want to contribute? Feel free to add any information that will make this wiki even better!
If you're new to Fandom, below are some links to help you get started.
---
---
CHARACTERS
More characters...
COUNTDOWN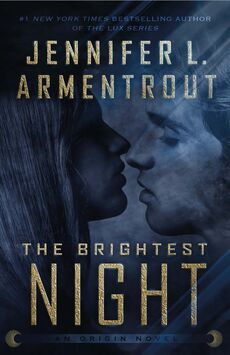 The Brightest Night will be
released on October 20th, 2020!
October 20, 2020 11:00:00 UTC... coming soon!... has been released!
Get your copies now!
JLA NETWORK
AFFILIATES